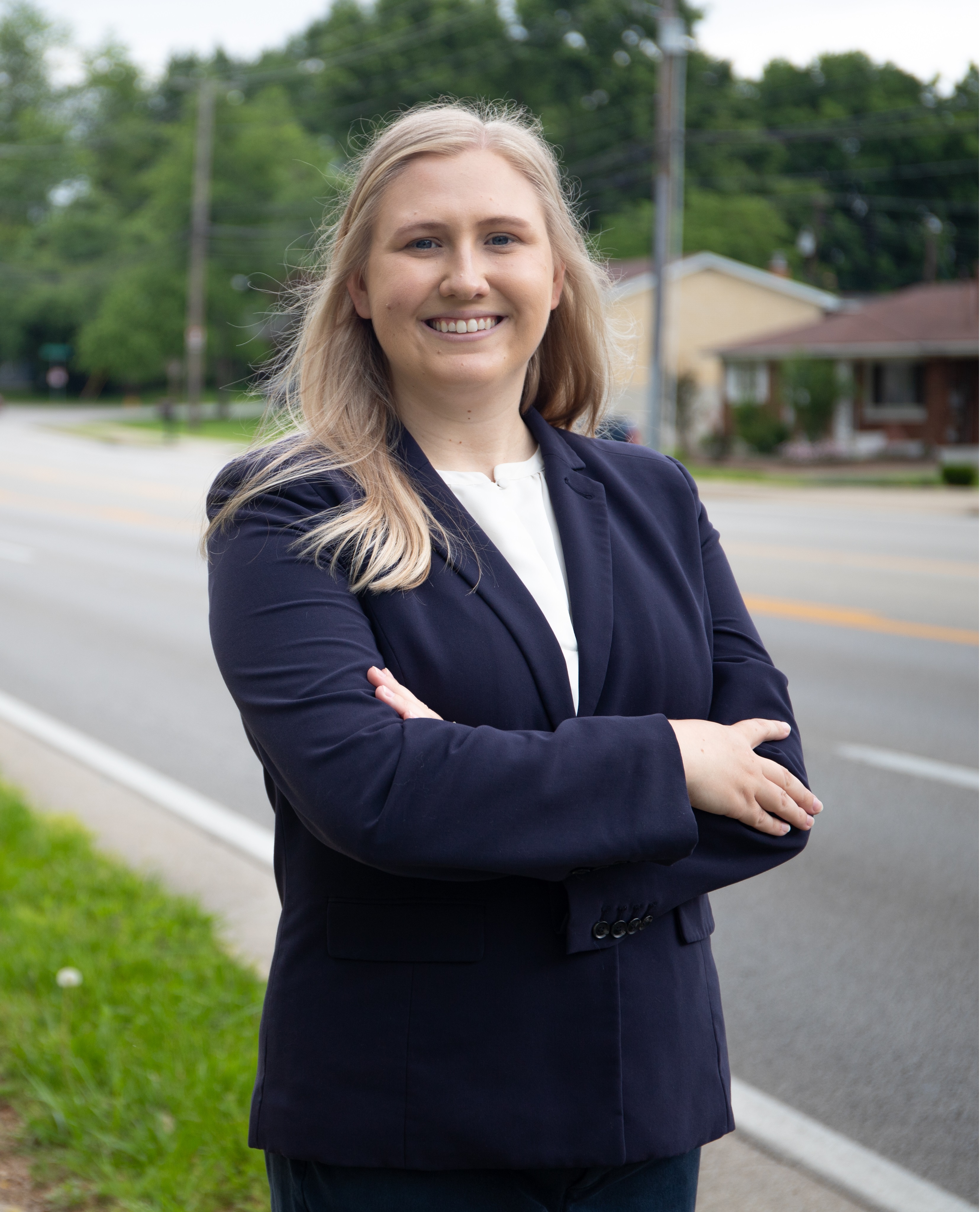 Roarx gets Results!
Fighting for you, not an ideology.
Volunteer with Rachel
Interested in volunteering?
Meet Rachel
Rachel lives in the Parkwood Neighborhood with her husband Derrick Davis. They have been lifelong Southend residents and are high school sweethearts. Rachel was elected State Representative for Kentucky House District 38 in November 2022 and began her service in January 2023. Rachel ran for office because she is a strong voice for labor, first responders, healthcare, safety, infrastructure, and the Southend.
Previously, Rachel served the local community in the Office of Councilwoman Nicole George as the Metro Council District 21 Legislative Aide. Before that, Rachel worked at UPS as an Administrative Assistant on nightshift. She is a graduate of Holy Cross High School and the University of Louisville. While there, she majored in Political Science concentrated in Law and Public Policy with a minor in Social Change. Rachel spent six years supporting youth in Jefferson County through her board service with Louisville Girls Leadership. When she is not serving District 38 in Frankfort, Rachel works as a contract worker for Louisville Independent Business Alliance (LIBA) and as the Executive Director of the Southwest Dream Team (SWDT). In her free time, she serves as the nonprofit Board President of the Little Loomhouse.
Rachel strives to listen to all residents of the 38th House District by going door-to-door to earn your support! Rachel has a proven track record for fostering bi-partisan support in Frankfort and being responsive to constituents. Re-elect Rachel Roarx by voting on November 5, 2024.